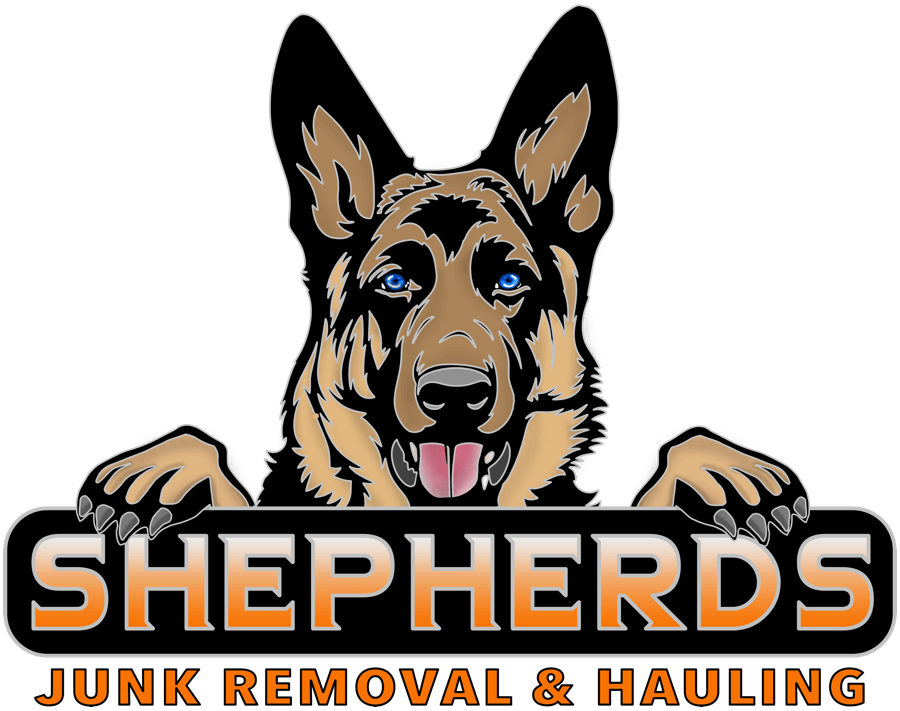 KNOXVILLE JUNK REMOVAL SERVICES
What We Haul away
Just about anything… With the exception of a few things like bio-chemicals, animals, or anything with high radiation levels, we can remove whatever you have that needs to be hauled away.
Get a Free Quote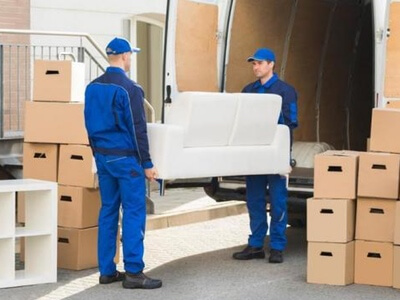 FURNITURE REMOVAL
With your new beautiful sofa and love seat in place, its time to think about how to get rid of your old dirty mangy sectional. Or maybe that dresser seemed like a good idea at the time but it didn't quite hold up to the test of time. It can be a challenge to figure out how to get rid of furniture. Not only are the pieces heavy, bulky and generally awkward to work with, but once you get them out of the room you then need to figure out what to do with them. We specialize in used furniture pick up and furniture disposal of items such as couches, sofas, sofa beds, bedroom sets, chairs, tables, bookcases, cubicles, desks, file cabinets, armoires, chests, dressers, end tables, entertainment units, and outdoor furniture.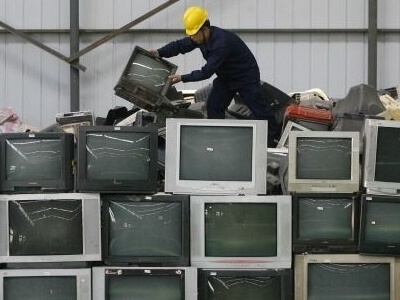 TELEVISION DISPOSAL
With the advent of large flat screen TVs, millions of Americans buy newer, bigger screens every year. This means that there are potentially millions of "old" TV's. The problem is how to dispose of televisions that either don't work or no one wants?
An old television– especially an old cathode ray tube, or CRT, model – can survive for 20 to 30 years. Because of their longevity and the fact that they are also extremely heavy, people tend to leave them around instead of taking steps to get rid of them. That's where Shepherds comes in. We will handle your large, bulky old television and dispose of it safely.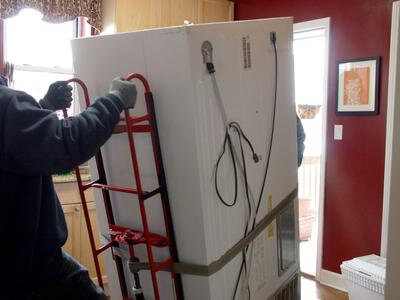 APPLIANCE REMOVAL
Wondering how to get rid of old appliances? Did you know that a large majority of items you might think have to be disposed of in a landfill can actually be recycled? Household appliances, for example, don't all have to go to a landfill when they're no longer usable. Shepherds can remove your stove, oven, microwave, dishwasher, trash compactor, refrigerator, freezer, washing machine, dryer, water heater or air conditioner and make sure it recycled if possible or disposed of properly.
HOT TUB REMOVAL
If you have an old hot tub or Jacuzzi still sitting on your patio, deck or in the backyard, it's probably become an eyesore and a hazard. So how to you take care of hot tub removal? You can't just haul it away yourself. In fact, getting rid of old hot tubs and spas can be a challenge for homeowners. Hot tub disposal is not a DIY project for most homeowners!
Hot tub disposal is a very labor-intensive process. Once you have a hot tub taken apart, you have to know how and where to dispose of all the parts. Hot tubs and spas are difficult to pick up and move so call Shepherds and we will make sure your hot tub is removed properly.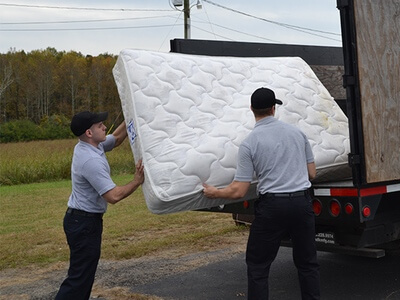 MATTRESS DISPOSAL
Upgrading to a new mattress can be a great idea given the fact that most people spend about a third of their lives sleeping on one. But once you get a new one, the question becomes, "How to get rid of an old mattress you don't need?" Trying to make a mattress donation is almost impossible as many charities balk at taking old mattresses. This is usually sited for sanitary reasons. No need to worry! Shepherds will remove your old mattress and properly dispose of it for you.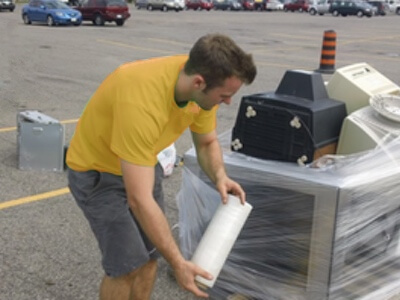 E-WASTE DISPOSAL
Individuals and business's upgrade electronics to new models constantly. But our old gadgets are often not getting used and end up collecting dust in some storage closet or office. All this e-waste, or electronic waste, requires special consideration when it is finally disposed of. Think about your office right now: how many printers, computer monitors, and computers have been out of sight and unused for over a year? If you were able to count more than a few, it's probably time for old computer disposal and for the disposal of old printers and monitors.
However, when you consider all the regulations and added fees for recycling e-waste, it can be tempting to simply ignore all your old electronics. But disposing of electronic waste, or e-waste, properly is a bit more complicated than that. Not to mention that it would probably be illegal. Shepherds will make sure your computers, monitors, printers, copy machines, shredders, fax machines or television are properly disposed of.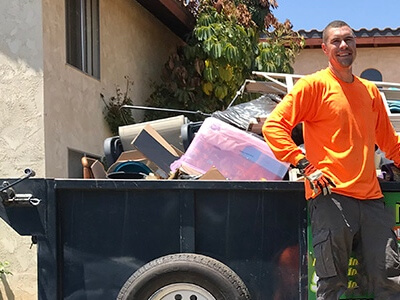 TRASH REMOVAL
Sometimes you find that spring cleaning, or just a big family or office event, means you suddenly must get rid of a large amount of trash that you can't get rid of yourself.
With our expert team on site, you know the job will be done quickly, efficiently, and completely. You won't have to deal with municipal dumping fees, possible fines, or even waiting in line at the landfill. But not everything needs to go to the dump!
With a our professional service, any recycling and repurposing of suitable items will be taken care of so you can have the satisfaction of being a "good corporate citizen" without struggling with the logistics of where to take which items.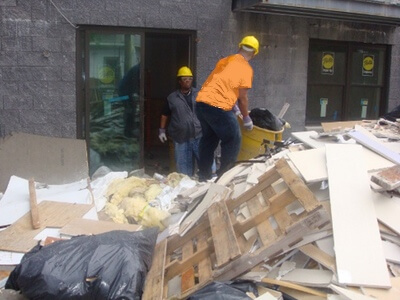 CONSTRUCTION WASTE REMOVAL
Builders, remodelers, and renovators do their best work when they have a simple solution for clearing away the trash and debris at each worksite. You can partner with Shepherds for all of your construction waste removal needs ranging from flooring and roofing materials to concrete disposal, drywall, lumber, hardware, glass, insulation, land scraping materials and beyond. Our eco-friendly disposal methods make us a great choice for green builders.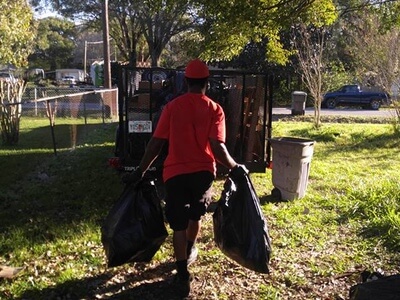 YARD WASTE WASTE REMOVAL
Yard waste clean up can include any number of things you've cut, trimmed or dug up out your yard. While you might get by with your residential green waste container, if sprucing up your property becomes a big project, you can produce more waste than your green bin can manage. In addition, winter weather can leave tons of debris on your property such as tree branches and piles of leaves. Spring weather often brings back lawns and the need for landscaping work. And don't forget we offer expert tree removal services as well. When it's time to have a large amount of yard waste properly removed from your property be sure to give Shepherds a call.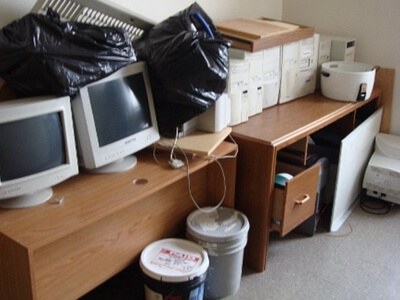 OFFICE FURNITURE REMOVAL
Shepherds empowers other businesses with a fast, easy solution for junk removal services. Stay focused on what you do best — and bring in the business junk removal experts to haul away your old office furniture including chairs, desks, cubicles, lighting, countertops, printers, computers, monitors, keyboards, fax machines, coffee machines, vending machines and general office equipment.
We offer the highest quality of service with affordable options tailored to business needs:
Top-Rated Service – Shepherds promises on-time, reliable services that provide exceptional value for your bottom line.
Payment Options – Business accounts enjoy easy pay invoicing.
Insured – Shepherds is fully insured, so you and our staff are protected when we perform junk hauling services.
Open Hours
9am – 8pm  Monday-Saturday
Our Office
4833 McCloud Rd.
Knoxville, TN 37938
What we Do
Furniture Removal
Television Disposal
Appliance Removal
Hot Tub Disposal
Mattress Disposal
E-Waste Disposal
Trash Removal
Construction Waste
Scrap Metal Removal
Yard Waste Removal
Refrigerator Disposal
Tree Removal
Heavy Equipment
Office Furniture Removal
Air Conditioner Removal